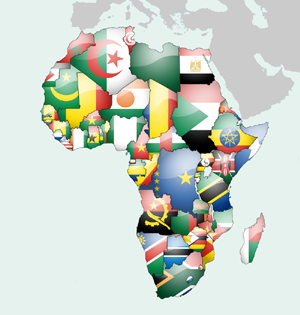 sponsered ad
site stats:
Countries: 54
Categories: 15
Sub Categories: 79
Lists: 25
Listers: 32
other top3s
top 3 business africa
top 3 cities africa
top 3 countries africa
top 3 languages africa
top 3 resorts africa
top 3 safaries africa
About
Business Purpose:
TOP3Africa.com helps you find and share the best African related web sites FAST! and EASY!

The website is Free! to use. Users can save their own websites, they can save a friend's website or they can save any website that is African related. Top3 Africa allows you to share and promote your own website or share and promote any website you like with firends.

Top3 was created by IrieWorld, LLC. Our team have many years of experience in a variety of disciplines, such as, architecture, business, law, medicine and computer/internet technologies in particular. We seek to develop new and exciting business opportunities through consulting with others and through developing in house venture.
Country Administrators Required!!!
Would you like to become a
Country Administrators
? No programming required. A Country Administrators's main purpose is to review websites that are submitted to ensure that they are listed under the currect Country, Category and Sub Category. We would prefer that you are currently or
originally
from the country you want to administer.
Administrators Earns Easy $$$.
Select below to learn more.
Contact us
CLICK HERE >>